Born in Bielefeld, North-Rhine Westphalia, Germany, on November 18th, 1993, Steffie Hornig is a true horse girl. After studying fine art at the International School in Prague she continues to cultivate her passion for art, combining it with her love for horses. Open-minded and very creative, her work displays these attributes!
"Horses show me their great beauty and every single one has such a unique personality. That is also why I like to visit a horse before painting it. I believe that a photograph does not always capture their personality. Seeing a horse in real life allows you to feel it, observe its characteristics and personality. There is so much about horses that often can only be experienced when spending time with them, and it is then my job to try to choose a composition and a focus that portrays and does justice to this."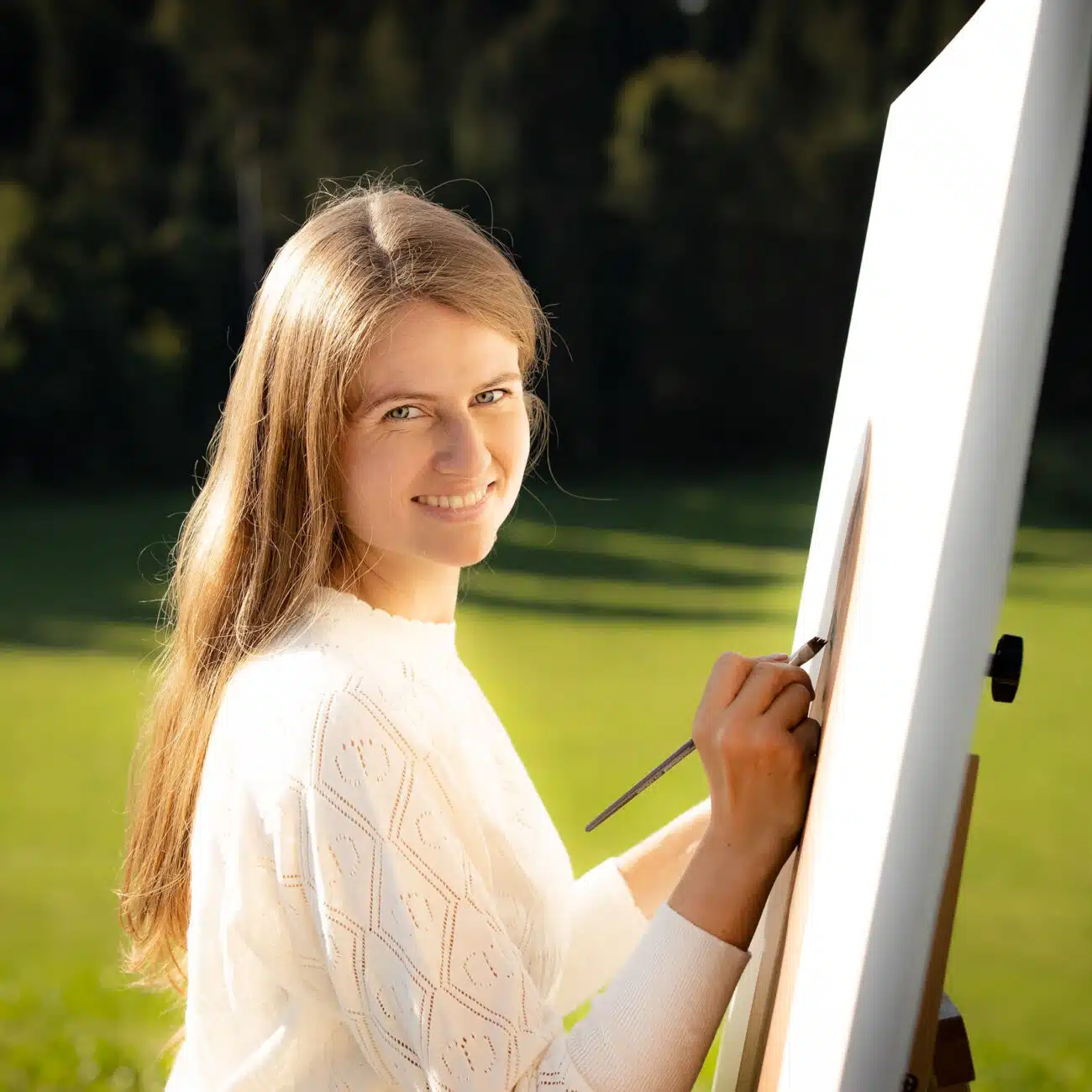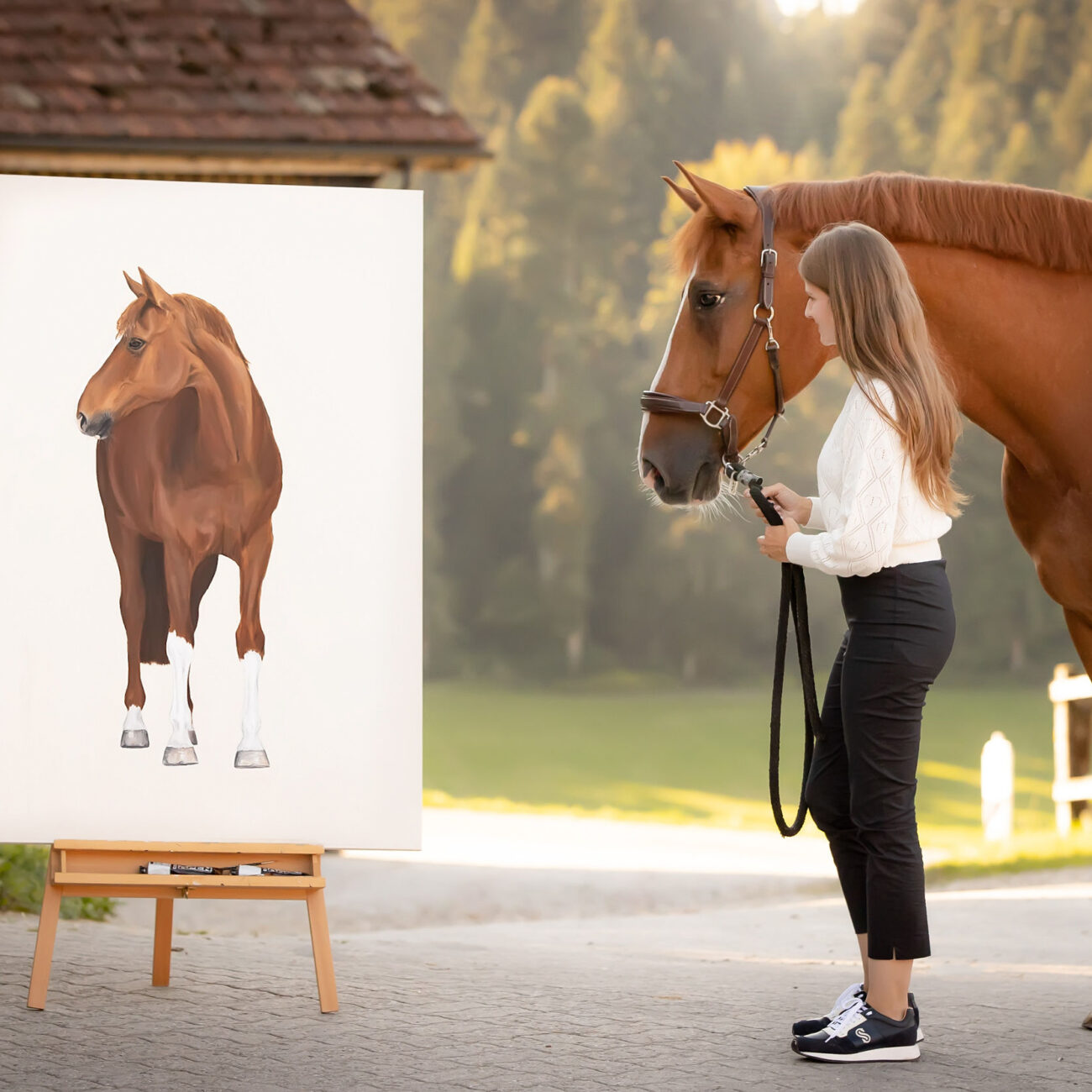 "My objective is to capture the personality of a horse in a painting, not just a moment."
"I also often like to work using a cut-out format. I love to focus on details. I'm quite the perfectionist and known to remember and observe details even in daily life. In my paintings I like to focus on details too, which helps attract the focus of the observer to a specific area and vision. In our fast-moving world, we tend to lose our focus on these aspects and I wish to draw attention to details and emotions. Getting to spend as much time with horses as I do is a privilege I believe and my paintings are a way of sharing my perspective of them with others."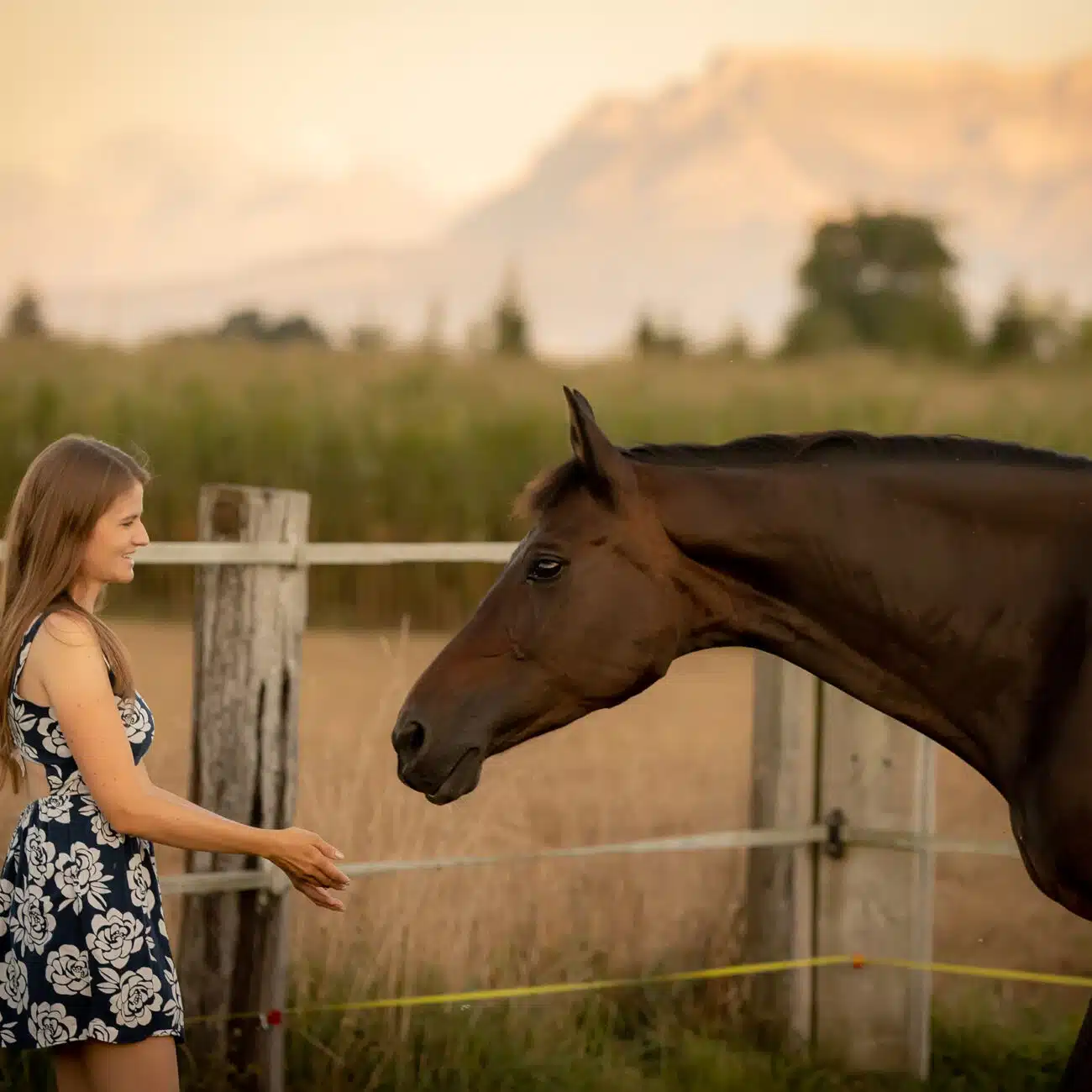 Patron Member of Paard Verzameld!
Paard Verzameld (Dutch for Equine Collection) was founded in 2016 by Joyce Terhorst as a loving tribute to an exceptional horse. The equine art platform and gallery specializes in presenting the best of progressive, innovative, contemporary equine art across all mediums. 
Paard Verzameld Gallery presents the best of curated equine art by a diverse group of international established and emerging artists. Unique and original artwork, handpicked from our own artist collective. At Paard Verzameld Gallery we provide worldwide shipping, secure online payment systems and personal purchase advice.
Surround yourself with inspirational, innovative, progressive and contemporary art and let the magic rub off on you. Buy art, be happy, be inspired!