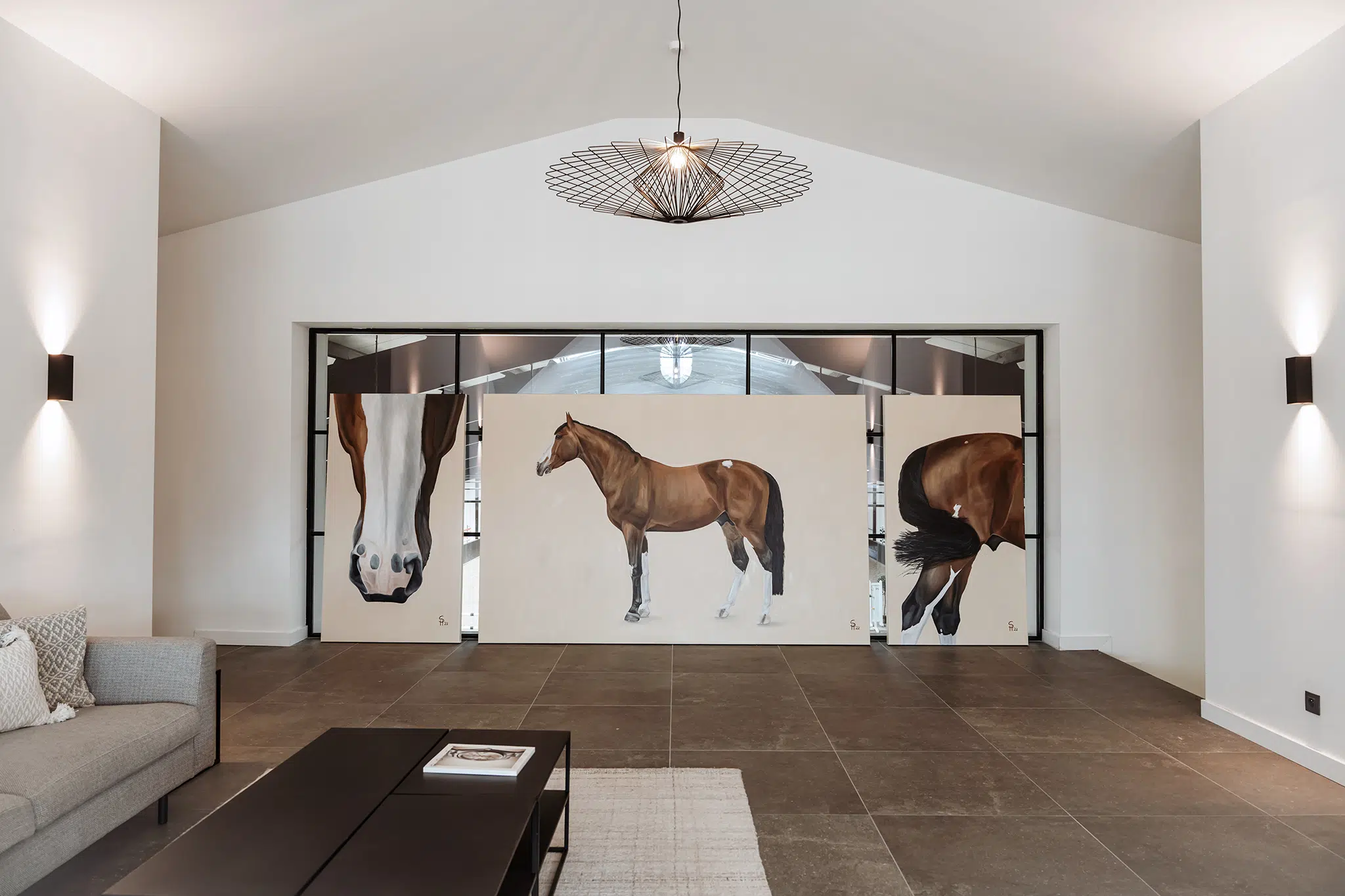 A one of a kind commission
Today I wrapped up not just the biggest but also the most challenging and wonderful project to date. It has been an incredibly proud and rewarding moment to have seen the paintings up on the wall – but let's recap to the start of the project!
At the end of October the lovely horse owner contacted me with the request to create some custom pieces of her horses. Great freedom was provided as got to meet her horses and see the space the paintings were going to be created for, the only big requirement was SIZE! A large wall of course requires a large painting and I was at the same time slightly frightened but also very motivated to work in a totally different league for the first time.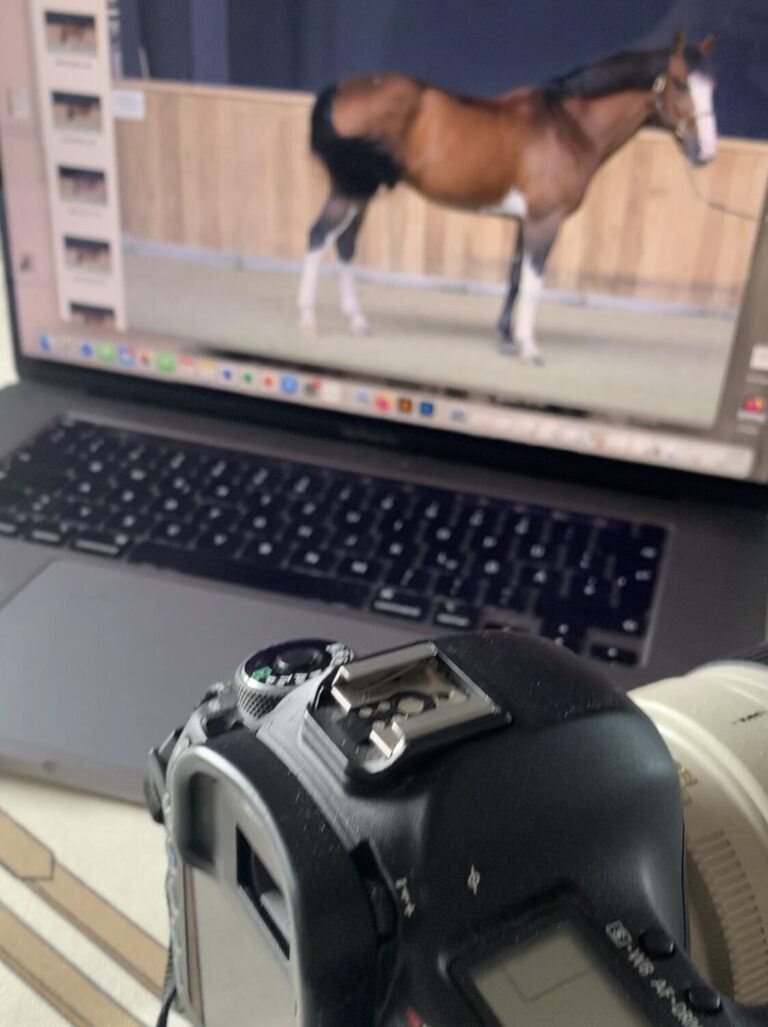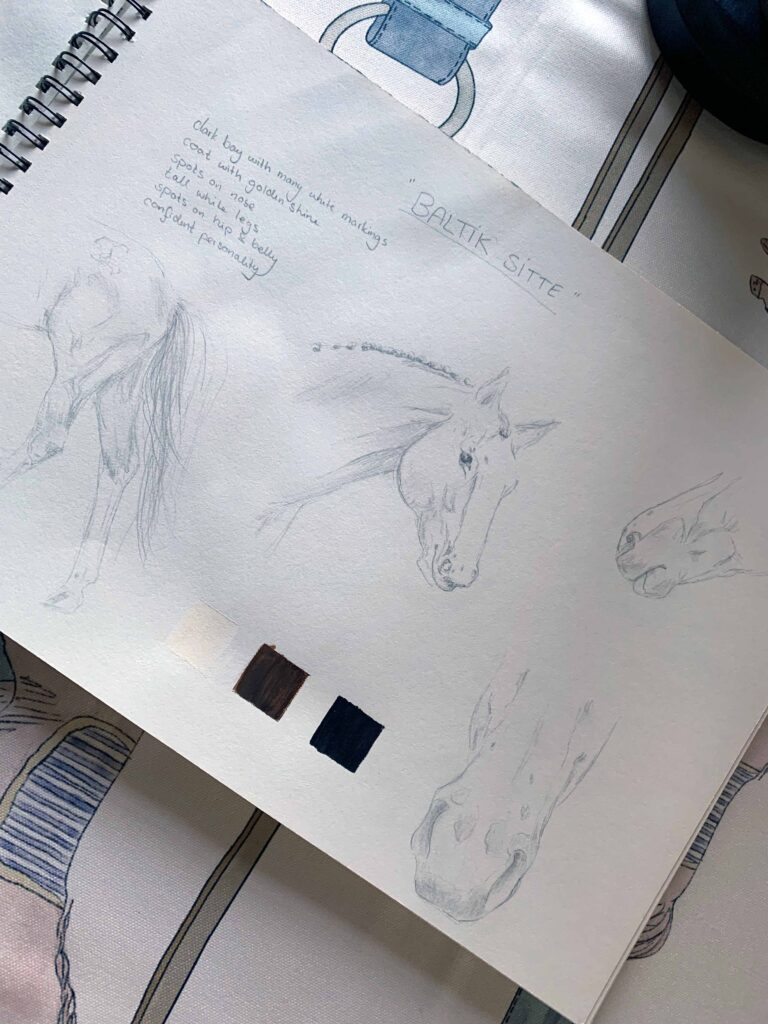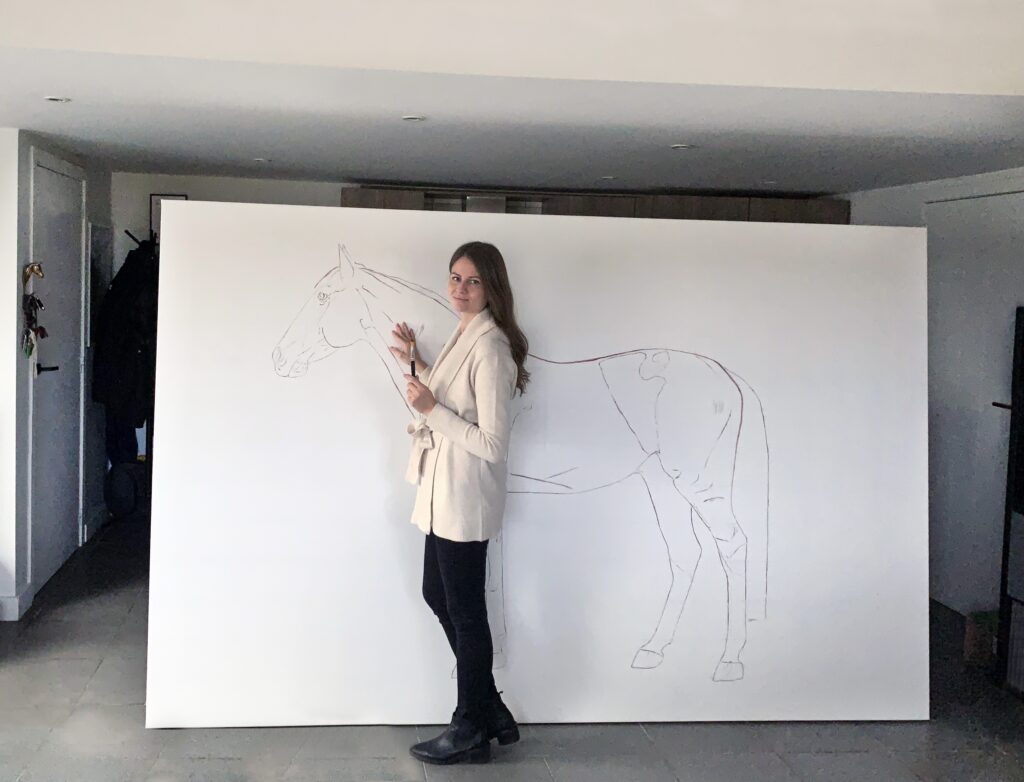 After the initial photoshoot with the horse we chose I drafted ideas, made sketches and pitched my idea: the horse is so unique that it would be interesting to do one large full body portrait and add two paintings of interesting details. The work soon started and the large canvases arrived: 280x180cm and two times 180x100cm – and I was soon to discover that I LOVE painting in this size. It gives me so much freedom to add details, play with light and textures. I was so happy with the results!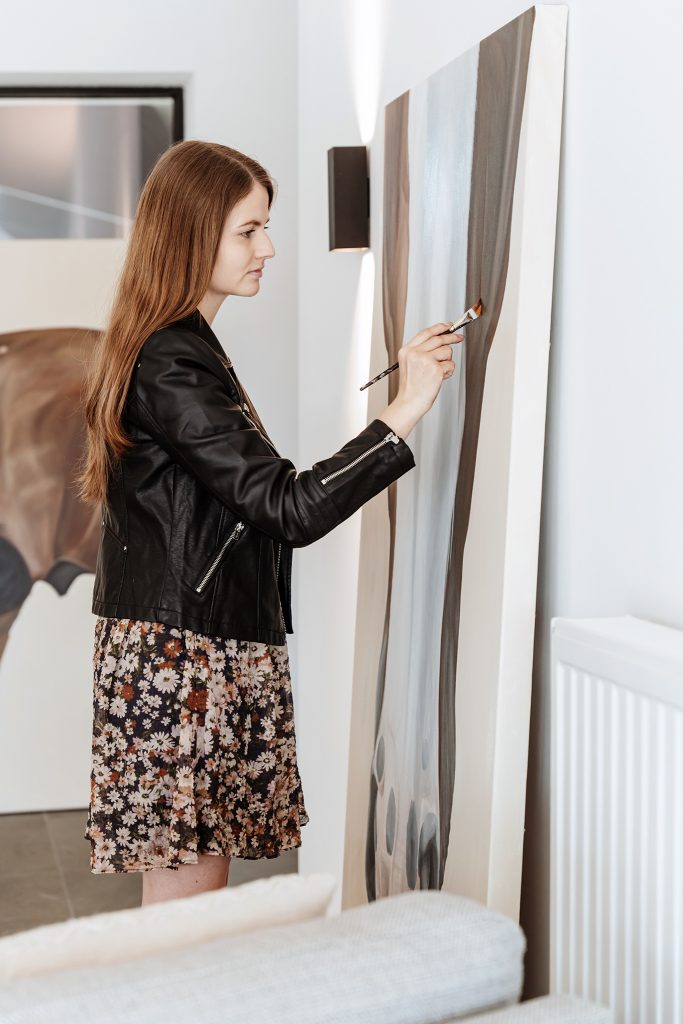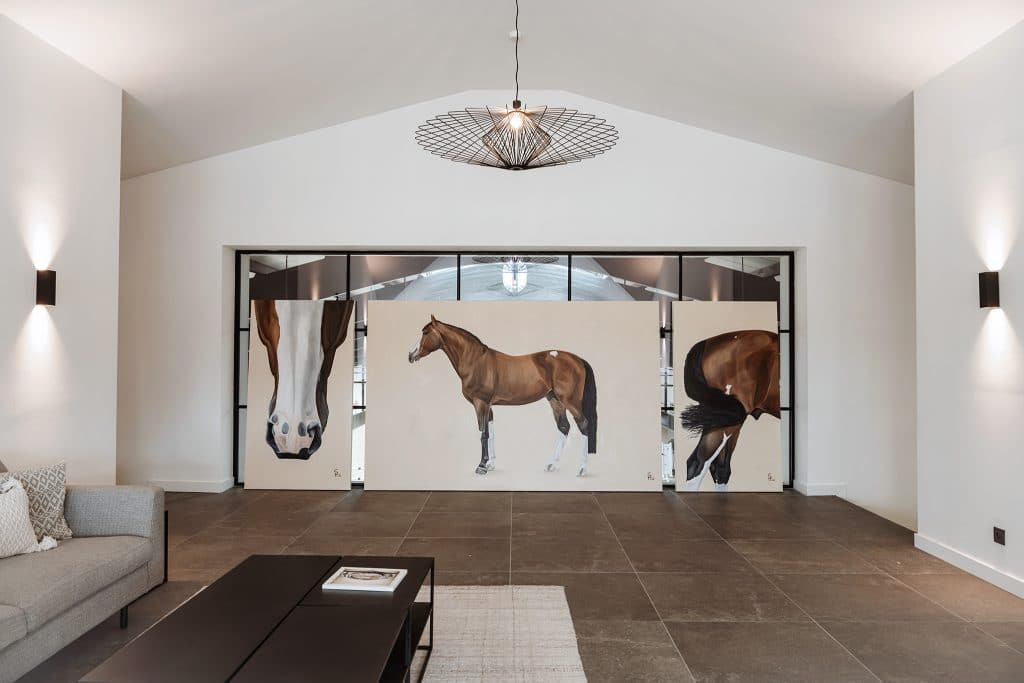 However, the next challenge was waiting just around the corner – how do paintings of this size travel (safely) across whole Europe? Thankfully I received some advise from fellow painter Marjo Lebbe and of UPS Belgium. A custom wooden crate was made and the artwork packed snug. Afterwards lifted off the building and into the truck. When I heard that the paintings had arrived safely I was very relieved and to share the excitement of seeing them on the wall with my customer was incredibly rewarding. I am very thankful for the trust and the opportunity and that I could make our mutual dream come true: a very unique series of art for an incredible horse in a dream home!